Meet the new girls who have been added to AMM's ROCKSTAR Design Team: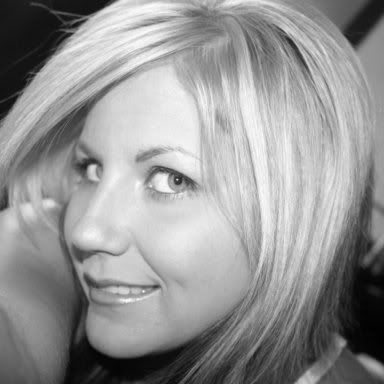 Kimmithy Achord
Well, where do I start? I am 22 years old. I just recently moved into Baton Rouge, Louisiana and grew up in the small town of Walker, Lousiana. I am a wife to my wonderful husband, Travis. We got married in June of this year (2007). In August of 2006, he gave me the opportunity to quit my job to become a full-time-stay-at-home-mommy to my beautiful son, Brayden, who is almost 2. As far back as I can remember, I have always been interested in crafty things. I love to sew. I love taking photographs. But most of all, I love scrapbooking. I started scrapbooking when I was in High School and have been addicted ever since. My absolute favorite thing at the moment is patterned paper. I love mixing all different brands and colors and seeing what I can come up with. Ribbons, trims, and buttons come in a close second. I would say that I just recently have found a scrapbooking style that I like. Not sure how to describe it. I'll just call it, "my style!" I am so thrilled to be a part of the AMM DT and feel so honored to have become a part of it. My biggest hope is that I am able to inspire all you gals out there!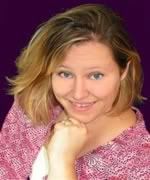 Amy Migliore
Hey everyone! My name is Amy Mig and I live in Mid-Eastern Pennsylvania with my husband of 10 years and my two very active but sweet boys! I have the privilege of teaching studio and computer art to high school students every day. My husband happens to also teach Spanish in the same building. I love to travel, sing (I have been a soloist in over 15 weddings), hunt for 'treasures' at yard sales, and host game nights at my home! I started scrapping while I was pregnant with my first child 7 years ago. My enjoyment of this artistic expression has grown ever since! This hobby combines everything I enjoy playing with—paper, photography and writing. I am an avid collector of quotations and have always dreamed of being a published author. My style, which I refer to as "Controlled Chaos", typically combines a high contrast of supplies and paper patterns with a lot of visual movement. As a surprise element in my designs, I love to use non-traditional scrap supplies from places like the hardware store or my junk drawer.
Becca Lundin
My name is Rebecca 'Becca' Lundin, I am 23-years-old, and I live in Tulsa, OK with my wonderful husband and my fur baby (who by the way just happens to be the cutest dog in the world). I am very outspoken and very opinionated (but I just want to be loved). I have been scrapping (well) for the past 4 years but I started scrapping when I was 14. I am looking forward to taking the next big step in my life which is having children. I have always been a mother at heart.
Karen Grunberg
My incredible husband, Jake, our wonderful 2.5-year-old, David, and I live in Palo Alto, CA. I have been a computer programmer all my life and now work for a famous Internet company as a Product Manager. I also own my own photography company (
http://www.greenhillphoto.com/
) and I have been scrapbooking for a little over two years. I scrapbook to capture and freeze those tiny, little moments that otherwise disappear forever. I believe in the power of photos and words and heavily favor simple layouts that highlight the daily magic of our lives.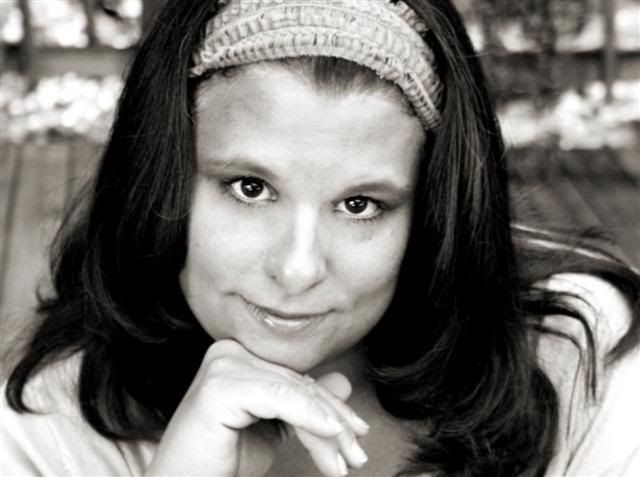 Hello! My name is Becky and I live in rural WI with my sweet hubby of 8 years.We have two children, Zach-7 and Chloe-5. They are quite the pair and keep us very busy. I am on the cusp of a major change in my life as a stay at home mom.... Both my children will be in full time school this year! Can you give me a Wooo-Hoooo! I have been scrapping for 5 years, since the birth of my youngest, I think I become obsessed a little more everyday! I have had the great fortune of being published in such magazines as Scrapbook Trends, Simple Scrapbooks and Memory Makers. I have also been part of many idea books out there, the most current one will be coming out in October called... Flip,Spin and Play by Memory Makers and I am so blessed to have made the cover of this one! I am so excited to part of this amazing community and this uber talented design team!
Please come by and welcome the new gals! November will be their first kit as part of the AMM Design Team . . . . come see what they do with it!