I have been seeing so many amazing packaging ideas lately and thought I'd share a simple one that I used recently.

I'm not usually a fan of wrapping gifts unless it is Christmas, for some reason. I usually just go with a gift bag. Well, I had to get a gift the other day for someone that I work with (my boss) and I found this really pretty frame. I didn't feel like just putting it in a gift bag, so I went through some of the things we have in the
A Million Memories
store and found this really
pretty french written twill trim
and these
little orange bouquet of flowers
. Together, next to the wood on the frame, I thought made a perfect little seasonal gift.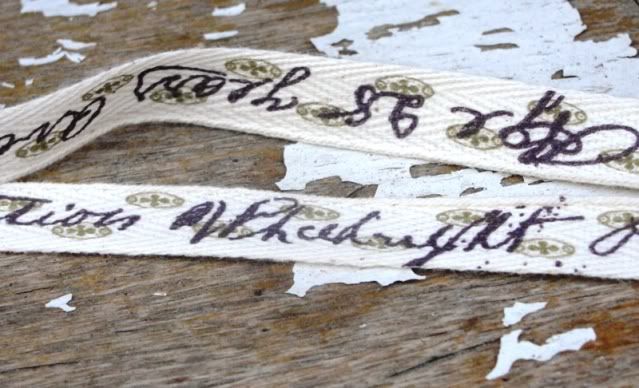 I've found few fun ideas for packaging in Pinterest. Check it out for yourself and feel free to share any ideas or inspiration that you've found with us on the A Million Memories message boards and gallery.