Introducing the January kit - Storybook.

The talented Jennifer Findlay designed this combination of sweet whimsy and unique treasures.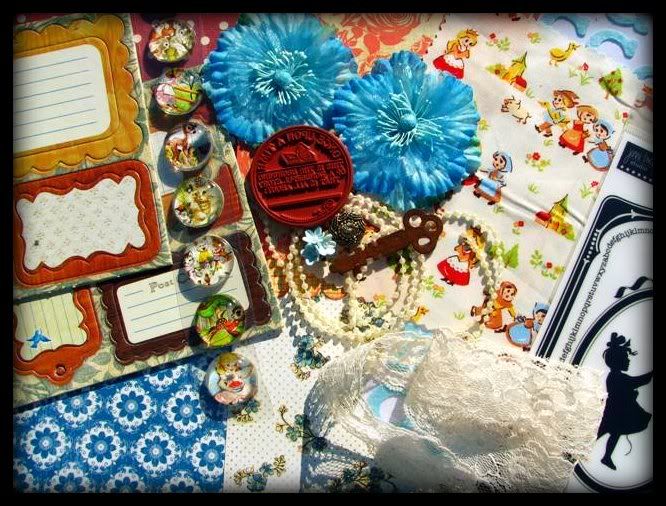 Full content list:

Papers:
2 Jenni Bowlin Papers
3 Sassafras Lass Papers
3 Graphic 45 papers
Embellishments:
1 package of Sassafras Lass Chipboard Frames
1 package of Prima Storybook Pebbles
1 package of Prima Blue Frillies
1 6 x 6 Storybook Fabric Swatch
1 package Jenni Bowlin Rubons
1 Catslife Press Stamp *Once Upon A Time*
1 Rusty Key
1 yard Pearl Trim
1 yard Vintage Cream Lace Trim
1 vintage resin floral bouquet (colors vary ~ blue, cream, yellow or white)
1 vintage Gold Button
1 American Crafts Blue Felt Alphas

You can purchase your kit HERE.

As if that were not enough - the monthly add-on just enhances the creative possibilities Storybook provides!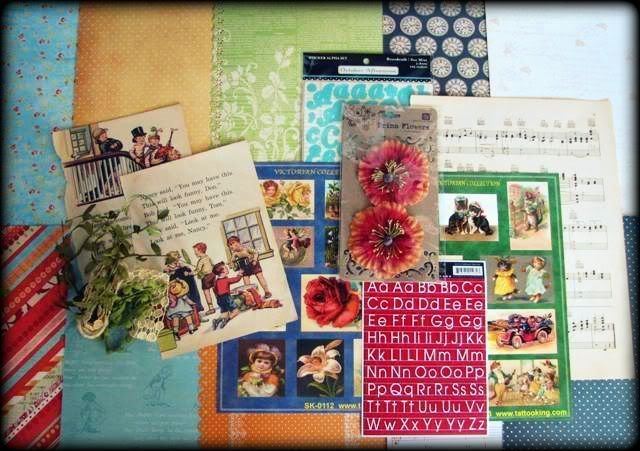 The add-on is available HERE.
These lovely kits are sure to be snapped up quickly. Be sure to order your quickly so you do not miss out!

Be sure to check back often as we will be updating the blog daily with a variety of ideas, projects, and much more to pump up the motivation and get the mojo flowing!